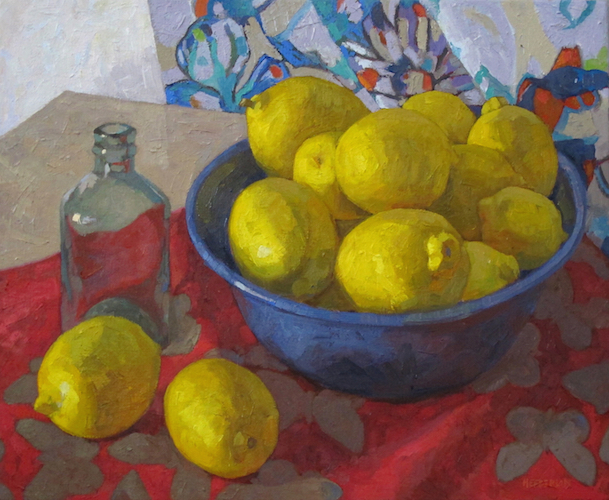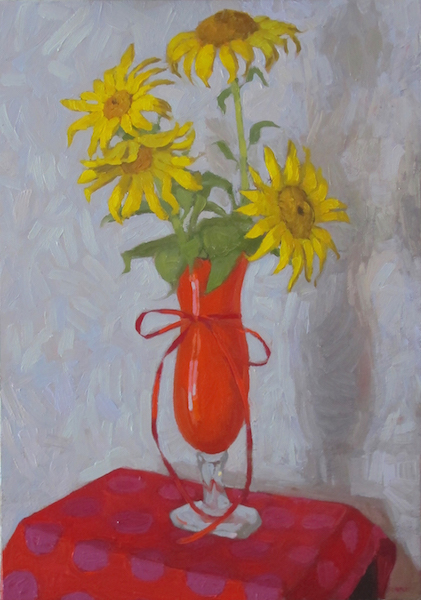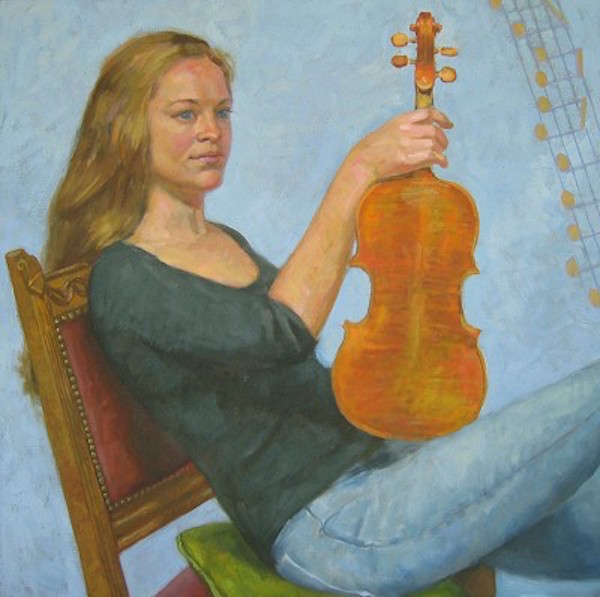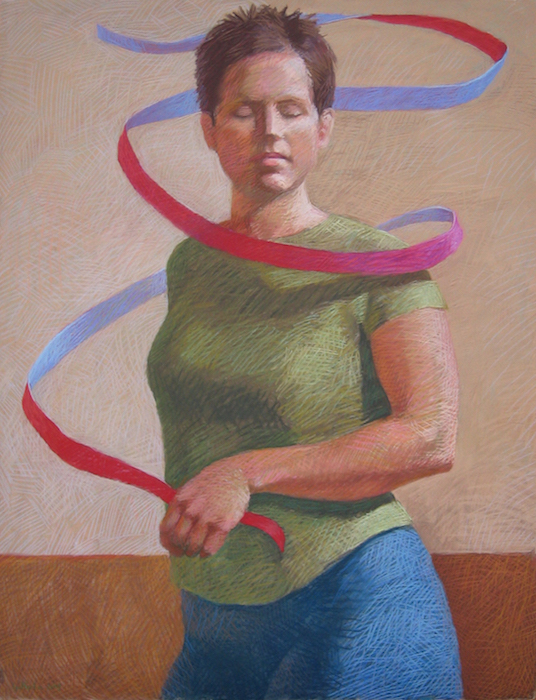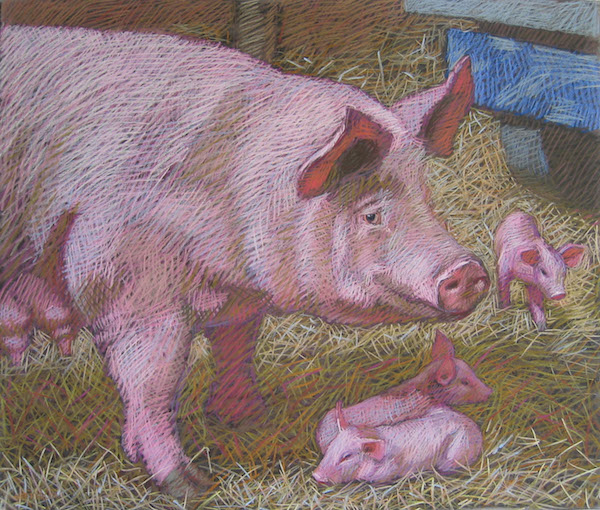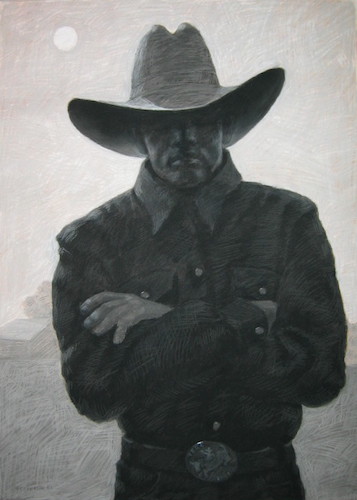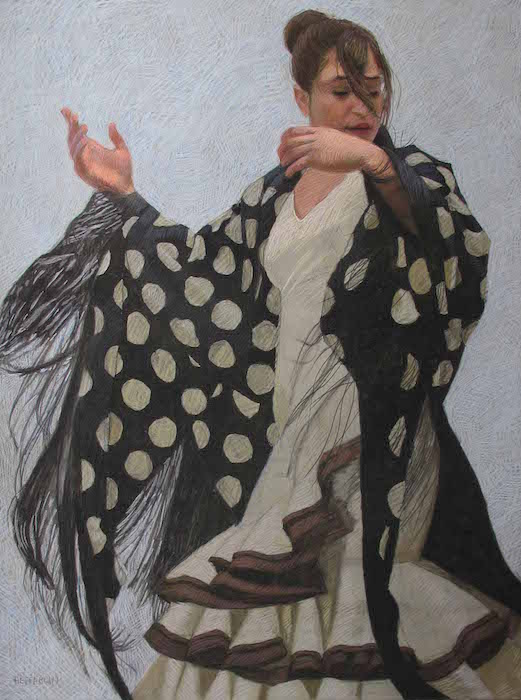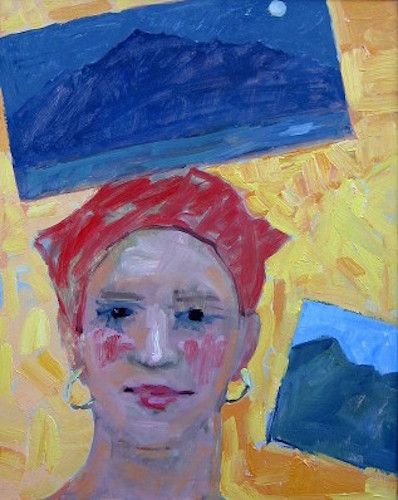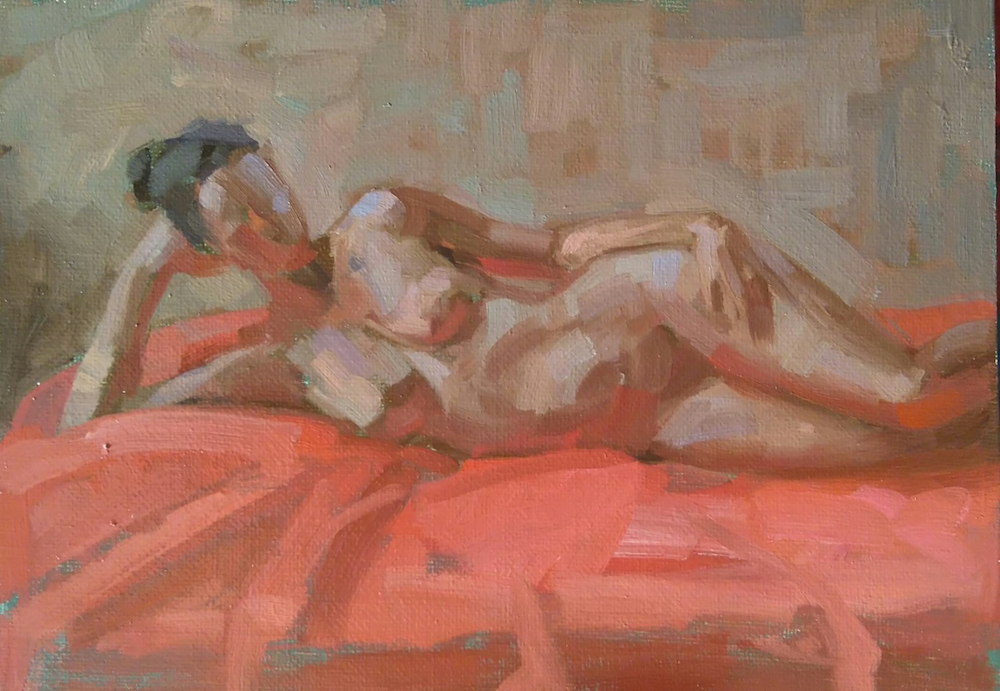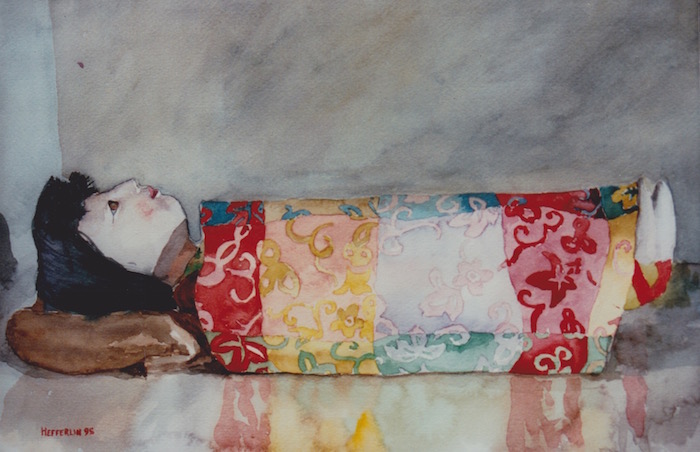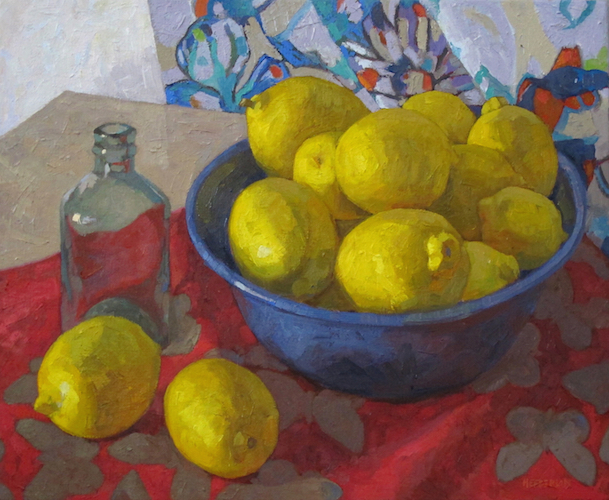 Butterflies Flew Under
Oil on Linen / 16 x 20 inches
Collection of Virginia Webb and Randy Sawyer, Tennessee
Ismael Martin
Oil on Linen / 36.2 in x 25.6 in
My riding instructor, Ismael Martin rides dressage, "doma vaquero" and drives horses in harness. His performances on horseback are sought at weddings and parades around Andalusia. I love him for the patience he employed during the five years he taught me to ride while I spoke almost no Spanish.

Private Collection, Denver, Colorado USA
Best in Show
Oil on Linen / 28.75 in x 36 inches
Private Collection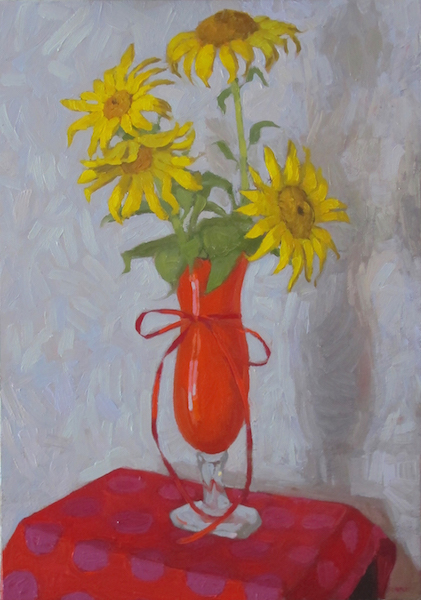 Tied with a Ribbon
Oil on Linen / 21.5 x 15 inches / 2014
Collection of Jack and Betty McKee, Tennessee
The Perfect Chestnut
Oil on Linen / 48 inches x 60 inches
Peace and quiet found on a ski lift. Violinist Sheri Peck models.

Private Collection, Louisville, Kentucky USA
Consider What You Wish For
Oil on Linen / 40 in x 40 in
Permanent Collection of the Edmond Hotel, opening 2017 Tennessee
Echo
Oil on Linen / 40.5 x 72
From the artist's tour of the American West.
Private Collections, Scottsdale, Arizona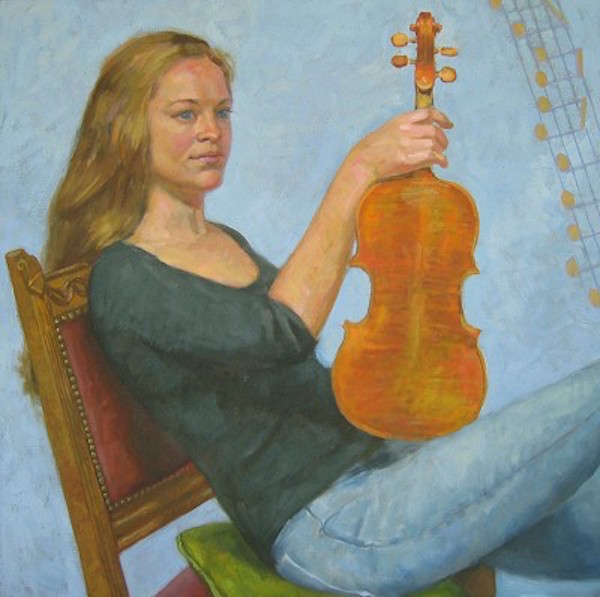 Make a Wish: Serenity
Oil on Linen / 36 x 36 inches
A portrait of violinist Sheri Peck, with music which she played at her mother's funeral.
Collection of Southern Adventist University
Lemons from the Tree
Oil on Linen / 12 in x 12 in
Collection of Elliot Noss, Canada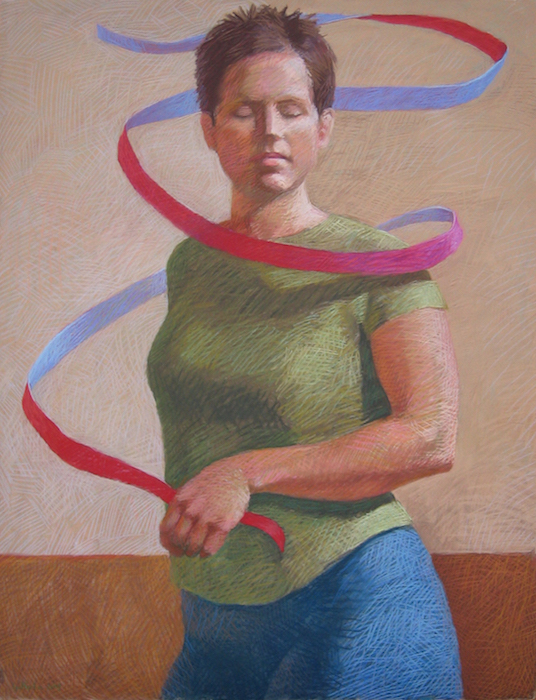 Make a Wish: Balance
Pastel on Paper / 38 x 50 inches
There is tension between the desire for the bonds of relationships, and the desire for independence.
Collection of Laura and Neel Elliott, Tennessee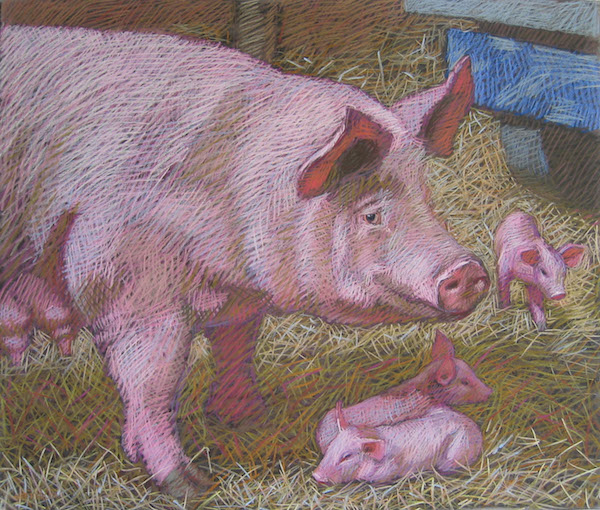 Family
Pastel on Paper / 22 x 28 inches
The Wilhoit brothers of Hamilton County, Tennessee are most kind in permitting me to stalk their pigs around the farm.
Private Collection, Tennessee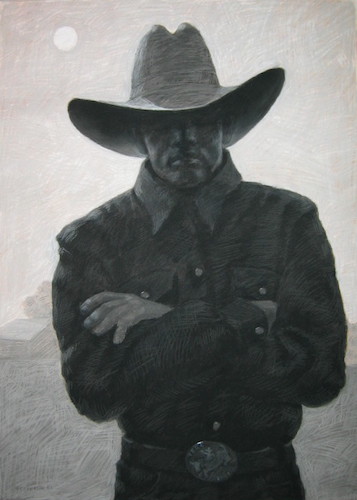 Little Horses Series: Cowboy Jimmy
Charcoal on Paper
From my children's book "The Little Horses," about magical tiny equines who invade a girl's life. Not yet published.
Collection of Cynthia Nesson and Bruce Simonson

First Light
Oil on Board / 8.5 x 23 inches
Tennessee herd waking at dawn.
Collection of Lori Head
Clara and the Governor
Pastel on Paper / 19 x 25 inches
An young vaquera on her way to "feria" in Southern Spain, astride her 4-yr old stallion.
Collection of Cynthia Nesson and Bruce Simonson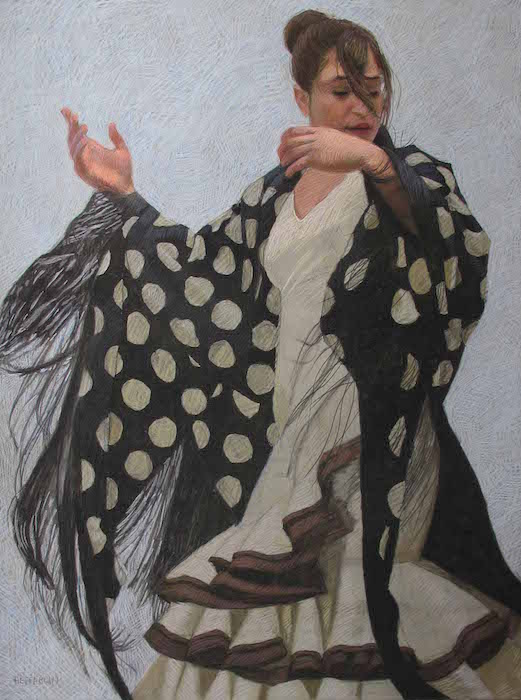 Boleria
Pastel on Paper
Laura Rodriguez dancing on our roof, Olvera, Spain.
Collection of Tina Wright, Spain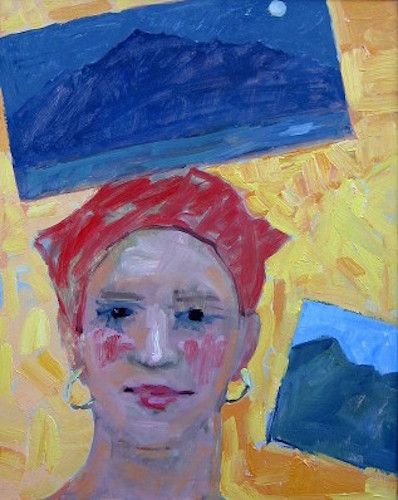 Postcards from Happiness
Oil on Linen / 20 x 16 inches
Knowing when to stop making a painting more "real" can be difficult for a realist painter. In this piece, about my love for the town of Locarno, Switzerland, I thought this version expressed most perfectly my affection. I chose loose paint and emotional rather than realistic color.
Collection of Geir Friis, NYC
Meeting the Day
Oil on Belgian Linen / 13.75 x 28.75 inches
After an all-night ride, the horses were turned out to pasture. Instead of dispersing, they stood for a while together to watch the sunrise. For me, perfect contentment.
Collection Mike and Angie McKee
Manton Nuevo de Marta (Martha's New Shawl)
Oil on Linen / 30 x 26 inches
My friend, Marta Barroso, dancing on my rooftop with the new, embroidered silk shawl which was a gift to her from her family. These shawls are an investment for a Spanish dancer, as only the best, heavy silk shawls fly in the best way. This pose expressed a powerful and joyful womanhood.
Private Collection, Tennessee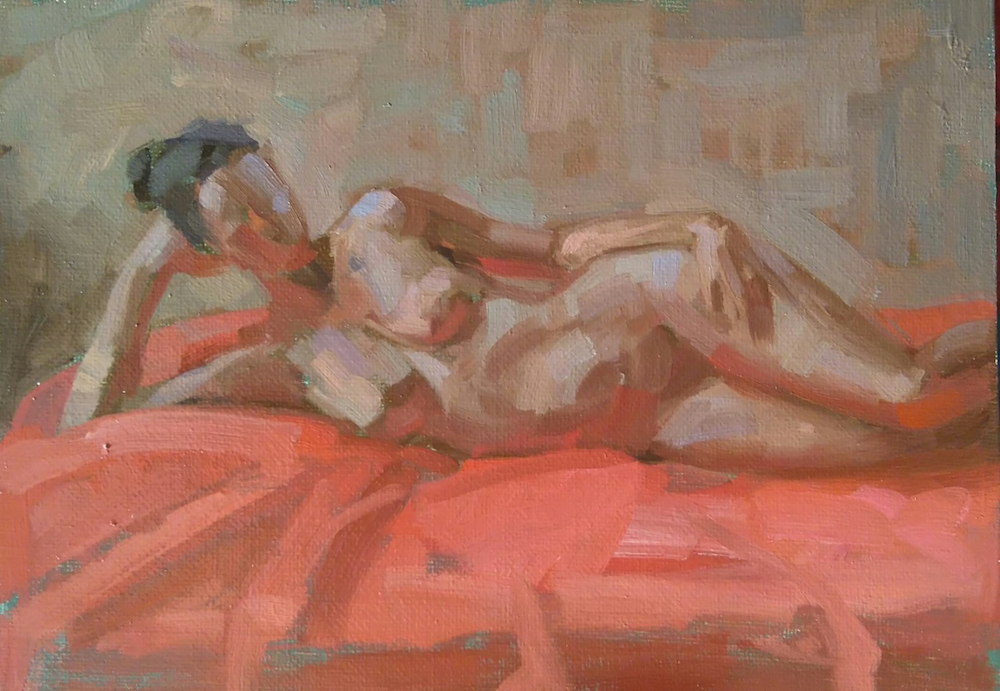 Whatever Lola Wants Lola Gets
6 x 8 inches / oil on carton / 2015
Private Collection, Pennsylvania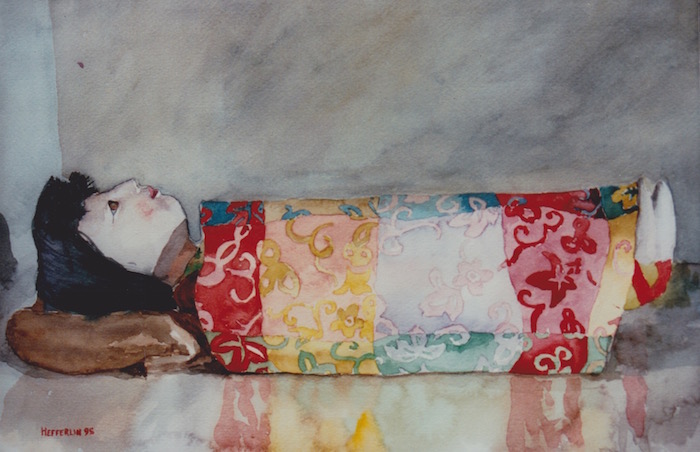 Ruth's Doll
Watercolor on Paper/ unknown size and year
This doll and silk scarf belonged to my Swiss grandmother.
Private Collection